We all love when the days start to get longer, the weather gets warmer, and life gets a little easier… the only thing we don't love is our hair getting drier. There are a few things to understand about what causes this and how and what small changes we can make to our routines to combat it.
The two leading causes of dry hair during these warmer months are the sun, salt water and chlorine. The sun gives off harmful rays that dry the hair, particularly hair that is dyed. Chlorine is also a significant contributor. If you're a fan, like we are, of diving into the pool as often as possible in the hotter months, watch out as lots of exposure to chlorine can take its toll. As well as drying your hair in the sun after a dip in the sea.
Most experts agree that a nourishing hair mask applied once a week at home is enough to coax hair into good condition (although very dry, thick hair will drink up a lot more). So without further ado, time to get to the root of your dry hair drama (and by drama we mean frizz…) with our Nourish Hair Mask. The potassium and antioxidants in the coconut water help to moisturise hair, providing deep hydration and luscious locks good enough to swish!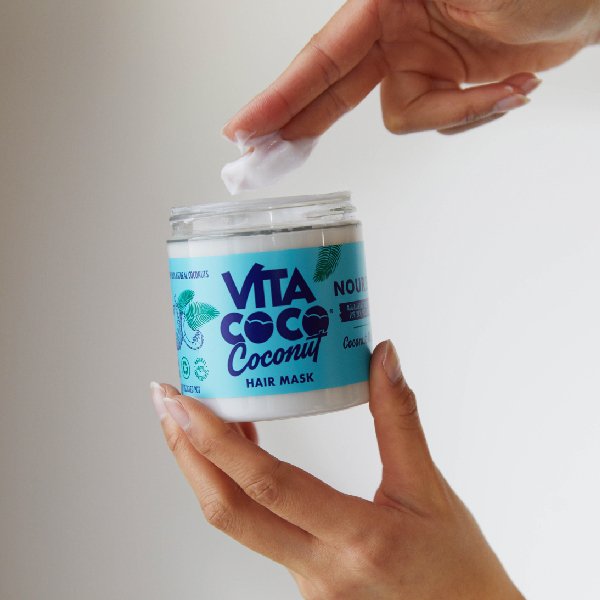 Or, if you prefer, apply lots of conditioner to your hair before you go in the sun and leave it in all day; this will help to nourish and rehydrate the hair. We love to do this using our Repair Conditioner. It repairs, protects, softens, hydrates, revitalises and supports cell growth *catches breath*. All that goodness in a bottle so you can enjoy silky, healthier locks all day long!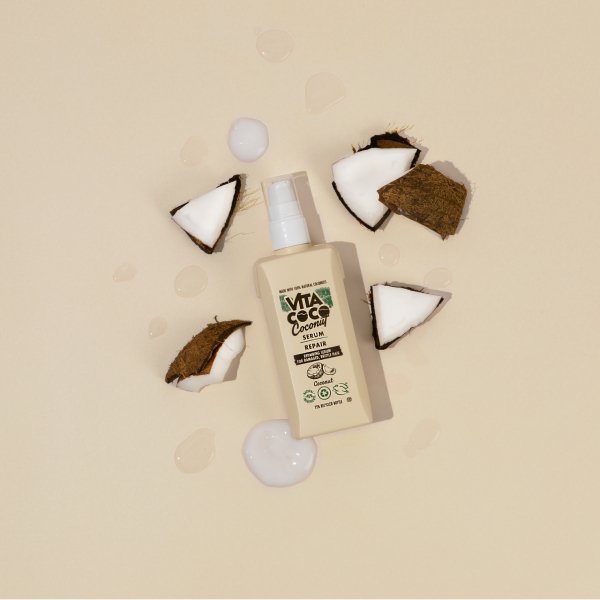 If your hair's dryness Is giving you a flakey, itchy scalp then our scalp range is for you. This soothing coconut and guava range provides an anti-inflammatory effect to help maintain a calmed scalp enhanced by the tropical coconut and guava scent. Up to 100% flake-free? We've cracked it. Our scalp scrub features natural particles of walnut, coconut shell powder and pineapple extract to help gently exfoliate that flaky scalp, leaving hair and scalp feeling instantly refreshed! Happy scalp, happy you!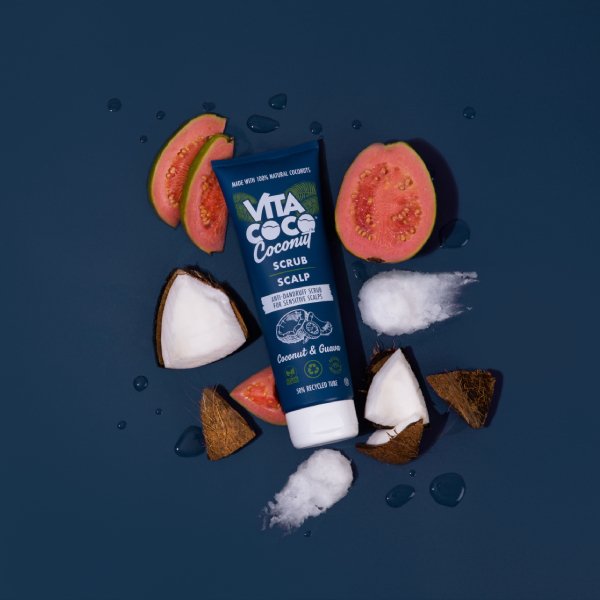 Let us know your haircare concerns by messaging us on Instagram, @VitaCocoEU, let's get our hair shining (bright like a diamond) together!