Our VC customers will already know the health benefits of coconut water and coconut oil. But what if we told you that coconuts also have the power to transform dry, damaged or flaky hair into luscious locks? That's why we've launched the Vita Coco Haircare ranges – made with 95% natural (and vegan) ingredients and bottles using 75% post‐consumer recycled materials, you'll go nuts for these coconutty treatments!
Let us introduce you to our Nourish, Repair and Scalp ranges. Switch up your routine and get ready to grab life by the coconuts!
Nourish Haircare range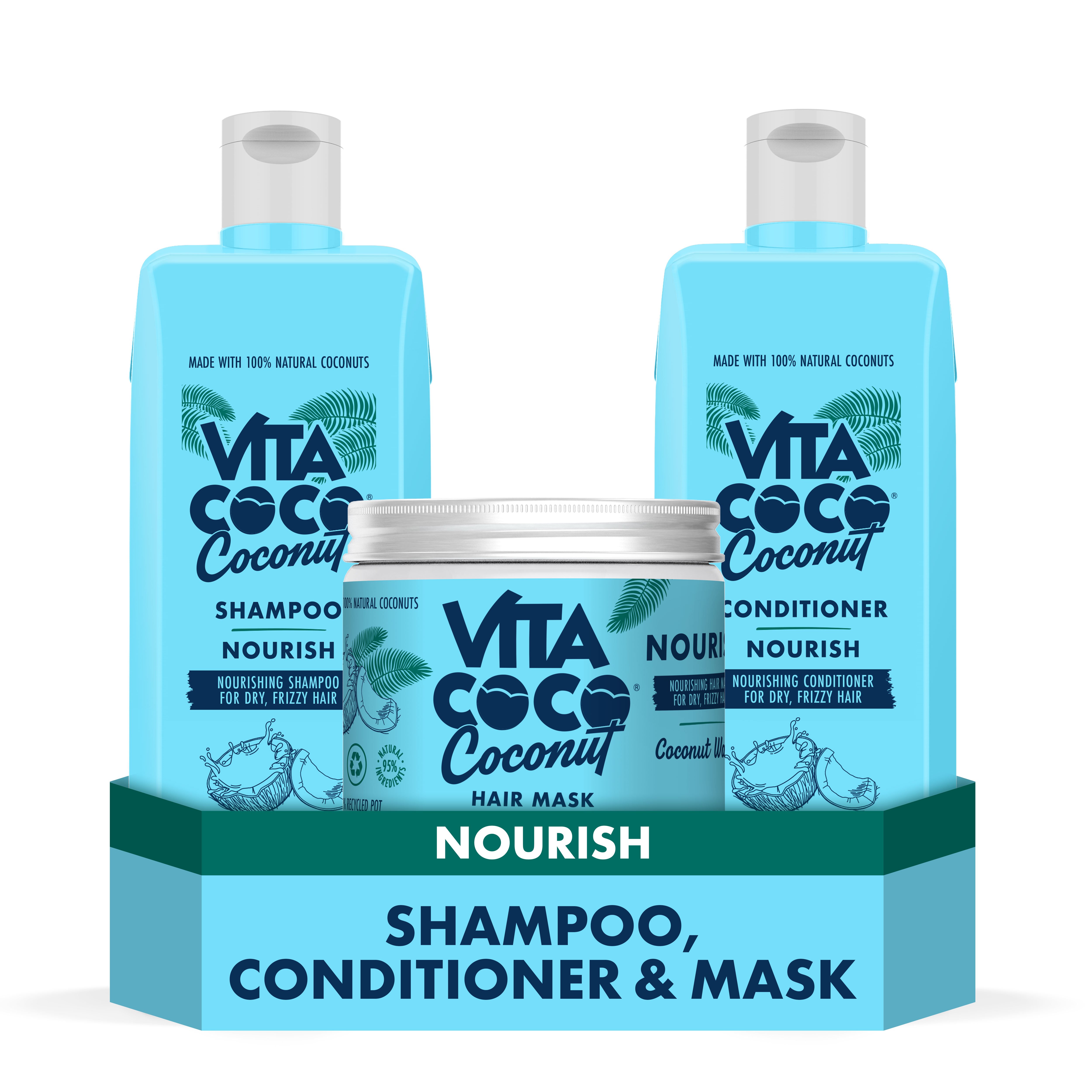 Wanna take care of thirsty aka dry frizzy hair? Look no further than the Vita Coco Nourishing haircare range! The range contains coconut water, enriching your hair with the moisture and minerals it needs to stay smooth and shiny.
Suitable for daily use, the Nourishing shampoo and conditioner are packed with vitamins and antioxidants to hydrate hair and protect hair from pollution and other environmental stressors. For an intense treatment, use the Nourishing hair mask once a week and tackle your frizziness from the root. Say bye to dry and enjoy glossy, hydrated hair with a delicious coconut scent!
Source: https://www.healthline.com/nutrition/coconut-oil-and-hair#TOC_TITLE_HDR_5