You'd be surprised how often we get asked: "Can you cook with coconut oil?". Southeast Asian countries have done it for decades – the rest of the world were late to the party. We may be slightly biased, but we're huge advocates of cooking with coconut oil, and it's easy to see why. Not only will you taste delicious hints of coconut in your food – it also has a ton of health benefits. 
Let us explain why you should cook with coconut oil this Valentine's Day, and see below for some recipes ideas that are sure to impress your other half … 
What is coconut oil?
Not to be confused with coconut water, coconut oil is made from the "meat" inside mature, ripe coconuts. The oil has been dubbed a "superfood", but it's wide range of uses has propelled its popularity even further. When you're not using it to cook your favourite meat or veg, you can use it to moisturise your skin. You can even use it to repair dry and damaged hair! Read more on the benefits of coconut oil for your skin and hair below.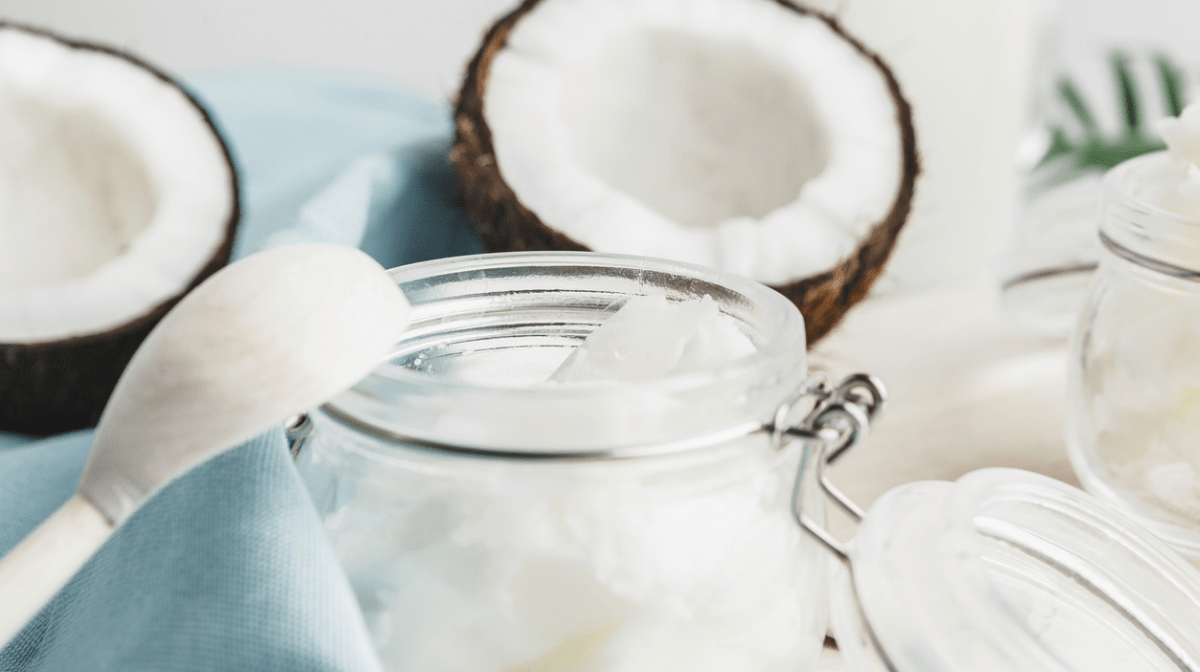 Coconut oil can have a wealth of benefits on your skin. Learn about them here.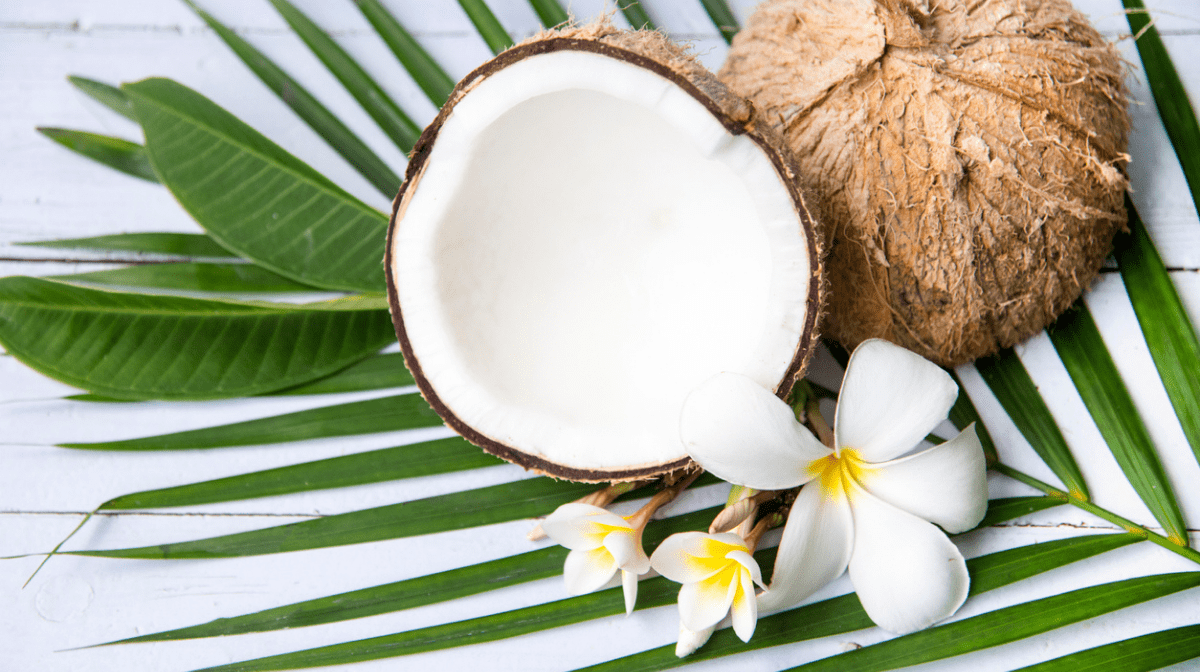 What makes coconut oil such a treat for your hair and scalp? Find out here.
It even has more explicit uses (which could come in handy on Valentine's Day…) but they're far too rude for us to discuss here! You'll have to do your own research on that one – TikTok is a good place to start! 
Is cooking with coconut oil healthy?
Coconut oil is 100% fat, 90% of which is saturated. We know that sounds like the unhealthiest thing ever, but contrary to popular opinion, some fats are good for you. Besides, its these fats that make it resistant to oxidation when warmed up, so it melts into a liquid. This makes coconut oil perfect for cooking meats and fried dishes. 
If it's calories you're worried about – don't fret. There are 120 calories in a tablespoon of coconut oil, the same number you'd find in a tablespoon of olive, canola and vegetable oil – but it tastes better! 
What are the benefits of cooking with coconut oil?
The high concentration of healthy saturated fats in coconut oil has some pretty amazing benefits for your body. For all the science nerds out there, the proper term for these fats is medium-chain triglycerides (MCTs). 
Coconut oil

 can encourage your body to burn fat quicker, meaning you'll be more energised!

 

It can also increase the number of calories you burn, compared with other saturated fats

 

Coconut oil raises good cholesterol

 and

 decreas

es

 bad cholesterol, which 

in turn 

reduces your risk of heart disease and other illnesses

 

It can help reduce belly fat, which explains why coconut oil is such a hit with fitness influencers!

 
Sources: 
https://www.healthline.com/nutrition/top-10-evidence-based-health-benefits-of-coconut-oil 
https://www.healthline.com/nutrition/why-is-coconut-oil-good-for-you