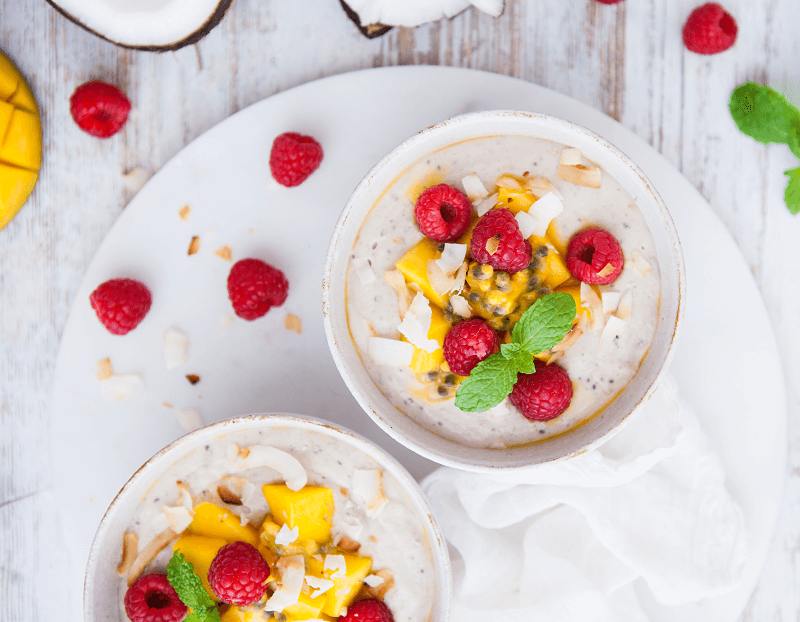 Coconut
Smoothie Bowl
with Tropical
Toppings
These creamy and delicious coconut smoothie bowls are made up of coconut, oats, banana and chia, making a super tasty and filling base for ALL of the tropical fruity toppings.
Ingredients (serves 2):
1 cup. Vita Coco coconut water
200g fresh coconut meat
2 small bananas, ripe
½ cup. oats
1 tbsp. chia seeds
1 tsp. vanilla
Toppings:
1 fresh mango, ripe
Handful of raspberries
Toasted coconut
1 Passionfruit
Sprig of fresh mint
Instructions:
Simply place all of the ingredients into the nutribullet and blend until smooth. If you'd like a thinner consistency, add an extra ¼ cup. coconut water.
Pour between two bowls and serve with toppings.