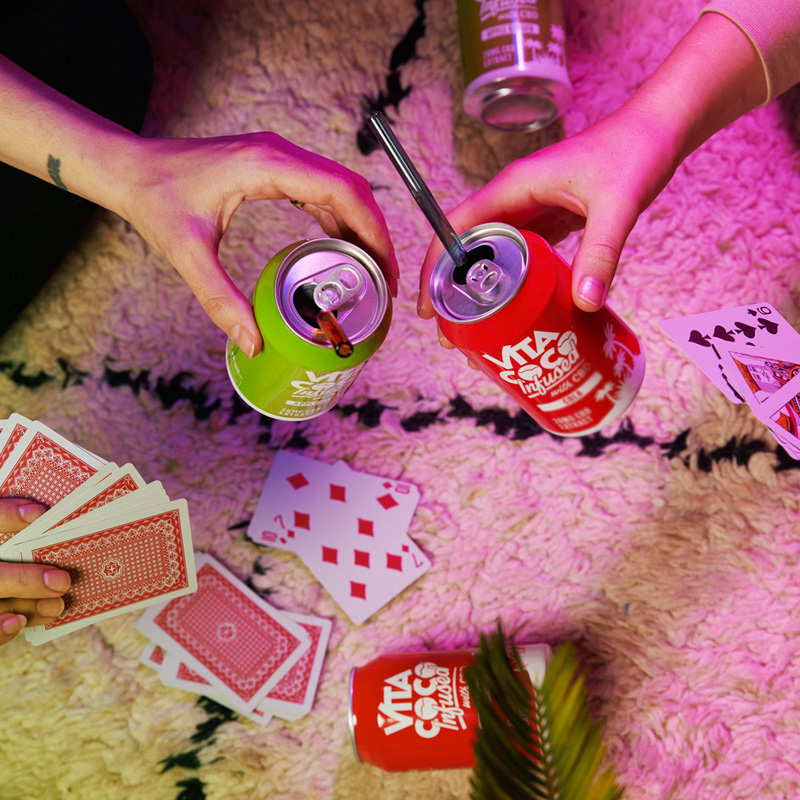 A busy morning…day…year…?
Vita Coco Infused will help you sip back and relax.
LOW IN SUGAR, LOW IN CALORIES, HIGH IN FLAVOUR:
Only 1g of sugar per 100ml, 22 calories in a can and absolutely no artificial sweetener or flavouring whilst not compromising on taste! Don't believe us? Give it a try and let us know what you think!
ALCOHOL ALTERNATIVE:
Vita Coco Infused is a great alternative to alcohol! Either straight from the can at a party, or as a mouth-watering mocktail at home, Infused hits the spot!
BURNING THE CANDLE AT BOTH ENDS?
We feel you! Run a bath, dim the lights, open a can of Infused and take some well-deserved you time.
FINISH YOUR DAY ON A CHILL:
Vita Coco Infused is the perfect drink to help you switch off at the end of the day. Snuggle up on the sofa with a good film and crack open a can.
#cheerstochill

SHOP NOW