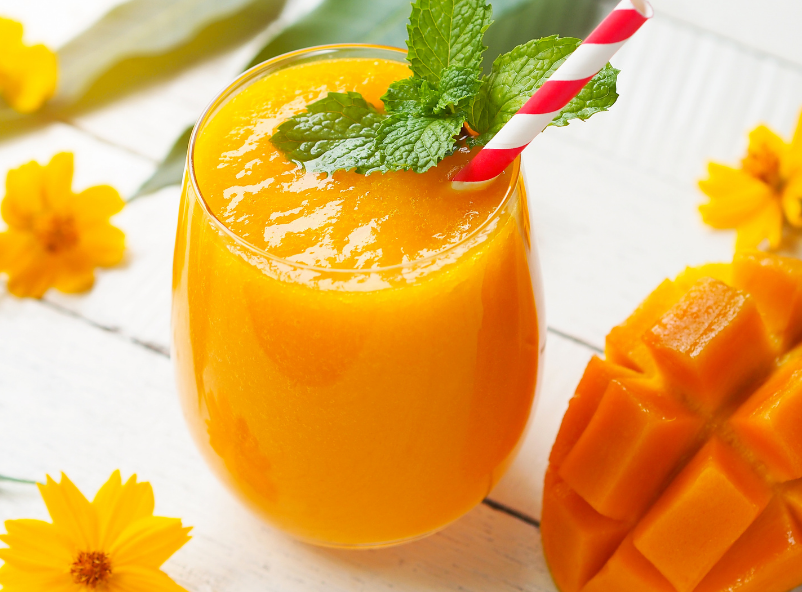 Ingredients (serves 2):
280g frozen mango
360ml Vita Coco pure coconut water
½ - 1 small red chilli, deseeded
2 tbsp lime juice
1 tbsp coconut yoghurt
1 tbsp maple syrup (optional)
Instructions:
Simply add all of the ingredients into a blender and blend until smooth and creamy. Taste, and add in the maple syrup if needed. For a thinner consistency, add in additional coconut water.
Pour between two glasses and top with a spring of mint.