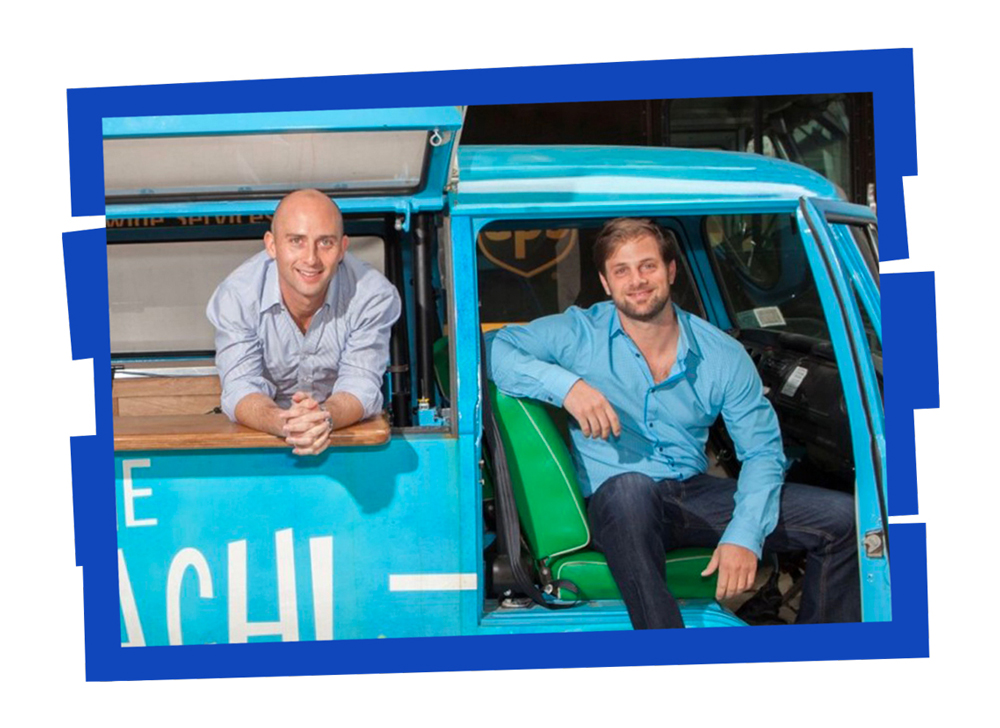 2003: THE BEGINNING
It goes a little something like this: two friends walk into a New York City bar and strike up a conversation with two Brazilian women. The friends ask what they miss most about home, and the women tell them about "agua de coco." When they learn that the coconut water hype is real, they hatch a plan to bring coconut water to the U.S. Vita Coco® is born.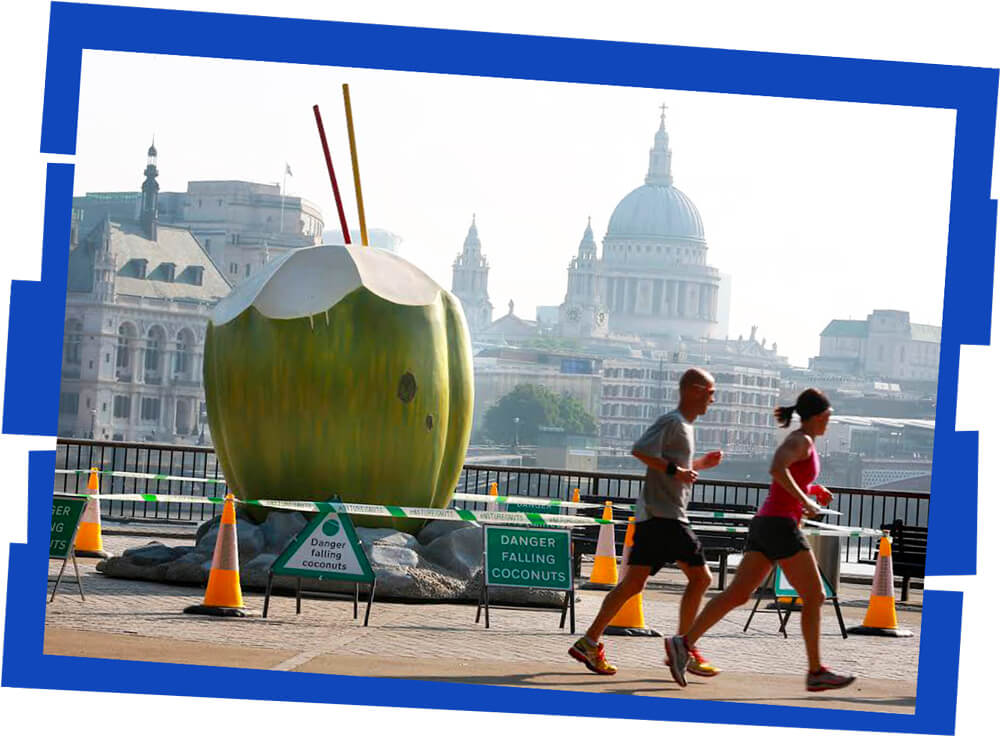 2010: VITA COCO LAUNCHES IN THE U.K!
In 2010 Vita Coco crossed the Atlantic and launched in the UK and, as with in the US, everyone went nuts for coconut water! The international expansion continued across Europe into France, Spain, Sweden (to name a few!) and the Middle East. We are now present in 54 countries across the world.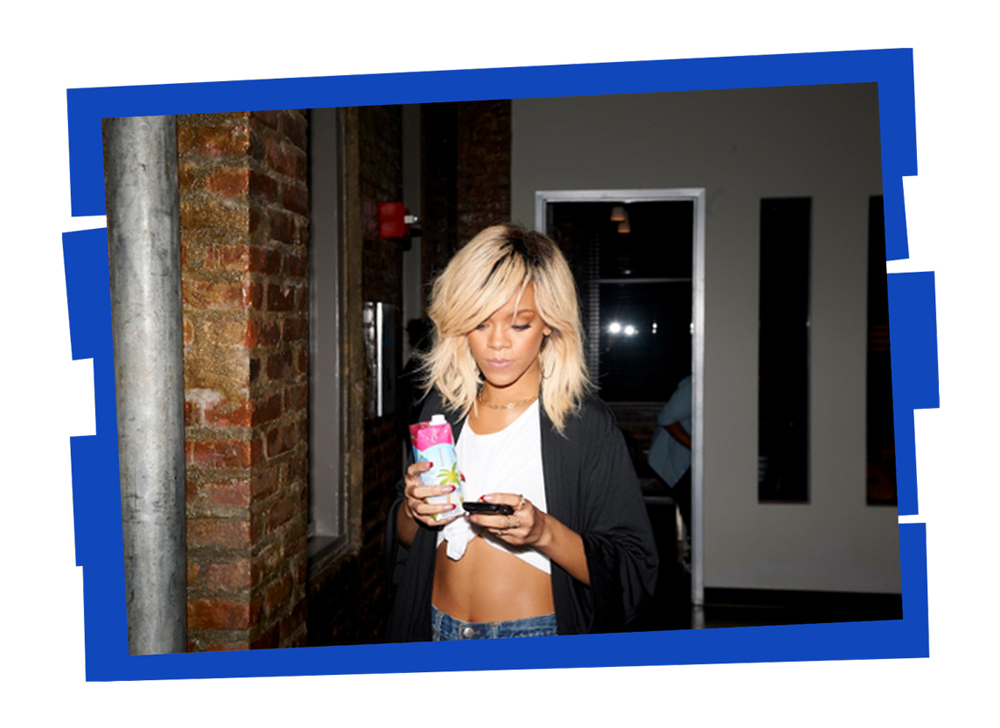 2011: BUILDING BUZZ
Coconut water quickly evolves from a staple in the ethnic foods aisle to a mainstay in grocery and natural food stores. Vita Coco® becomes a household name, attracting super-fans and celebrity investors that catapult the brand to stardom.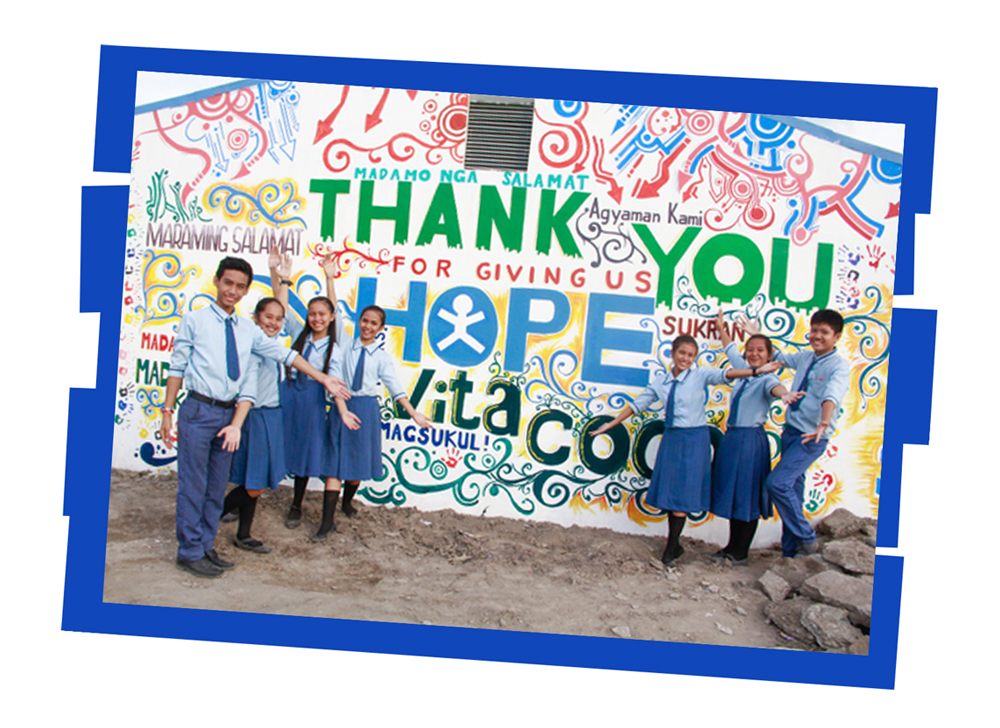 2014: COCONUTS FOR GOOD
Realizing that coconut production is having a positive impact on our farming communities, we launch The Vita Coco Project®. Together with our partners, we've formed an ambition to positively impact 1 million people in coconut farming communities around the world.
LEARN MORE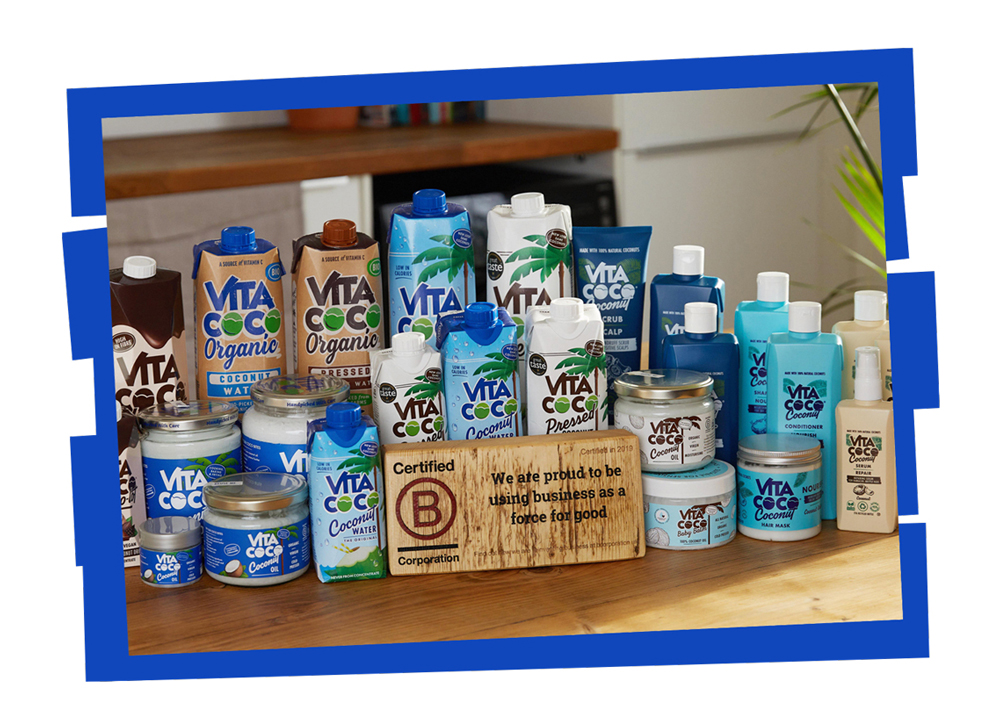 2019: CERTIFIED B-CORP
In 2019 Vita Coco EMEA became a registered B-Corp, meaning the business commits to using profits and growth (thanks to our growing number of coconut-loving consumers) for good by positively impacting our employees, local and wider communities, and the environment whilst working toward reducing inequality, lowering levels of poverty, a healthier environment, stronger communities, and the creation of more high quality jobs with dignity and purpose. We are super proud of our B-Corp status and in 2021 our global business also became fully certified!
LEARN MORE
2022: THE FUTURE
We are constantly looking to innovate within the world of coconuts, with our launch of haircare last year being a great example of this! If you can think of something that is missing from our range, please do drop us a note at hello@vitacoco.com - we always love hearing from our customers!
CONTACT US