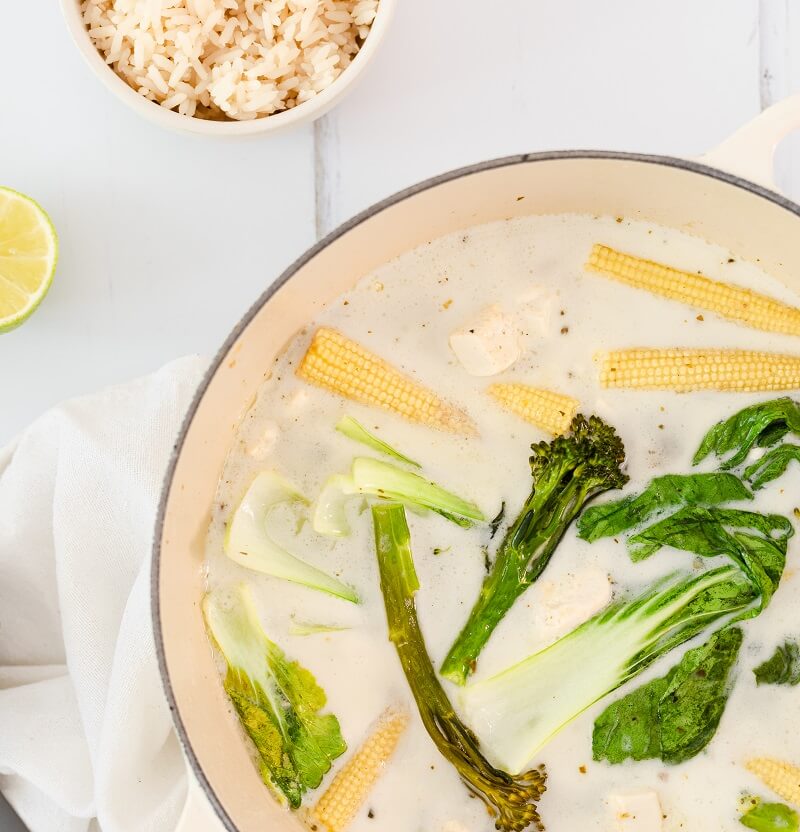 Quick & Easy Thai Green Curry
Ingredients (serves 2):
2 tbsp Vita Coco coconut oil, melted
1 block tofu, cubed
2 tbsp Thai green curry paste
½ cup coconut cream
400ml coconut water
100g tenderstem broccoli
100g baby corn
100g pak choi
Coconut rice, to serve
A squeeze of lime (optional)
Instructions:
Put the coconut oil into a pan and once hot, add in the tofu and fry for around 5 minutes.
Next add in 2 tbsp of Thai green curry paste and fry for a couple of minutes until fragrant.
Then stir in coconut cream and coconut water.
Add in the tender broccoli and baby corn and simmer over a medium heat until tender.
Once the veggies are tender, add in the pak choi and cook for a further 2 minutes.
Serve with coconut rice and a squeeze of lime if desired.