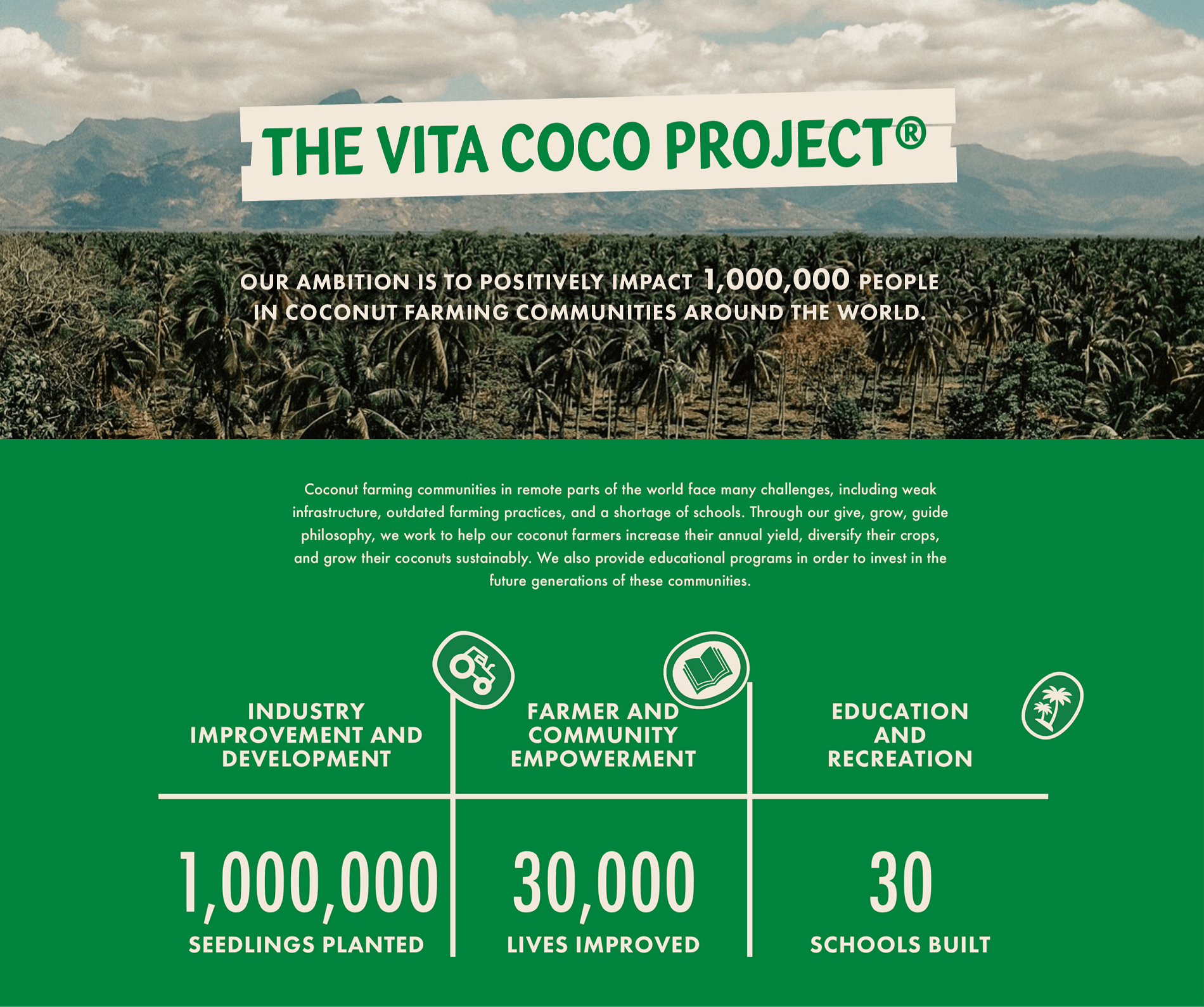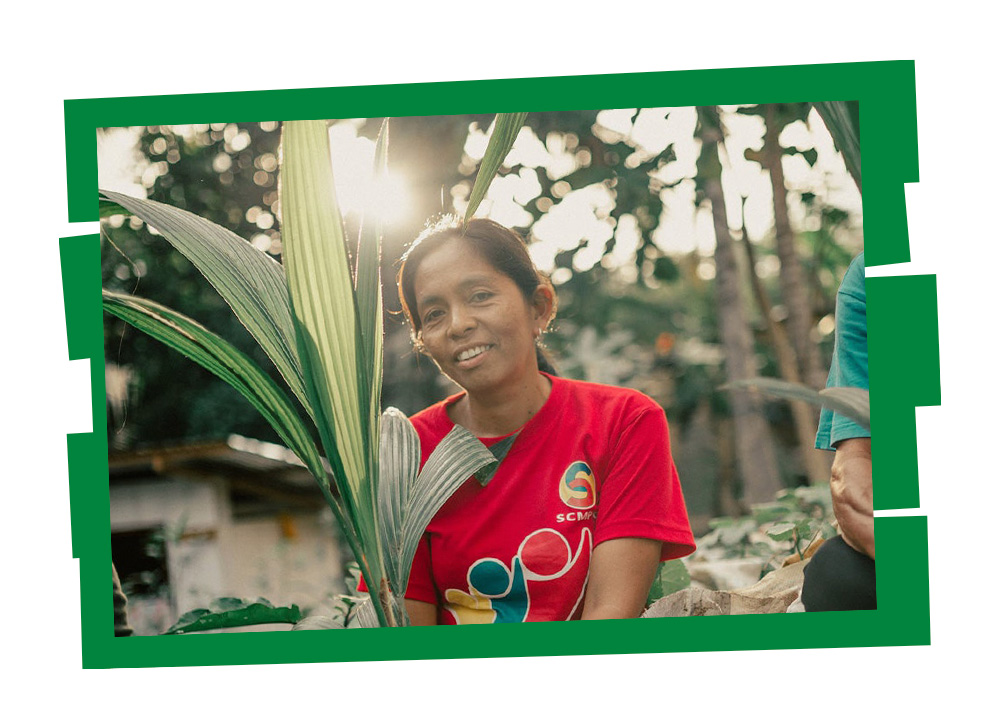 DIASCORA MARTIN
Diascora Martin is a farmer from the Sarangani Province of The Philippines and is one of our most successful Vita Coco Project® farmers to date. In just a few short years her income increased by 30%.
In addition to harvesting coconut trees, she now plants and sells rejuvenated coffee trees and short term vegetable crops. Thanks to our investment efforts she can now afford to send her 16-year-old son to high school rather than keep him working on the farm. Diascora is also a fierce advocate for the program and is often recruiting more farmers to join.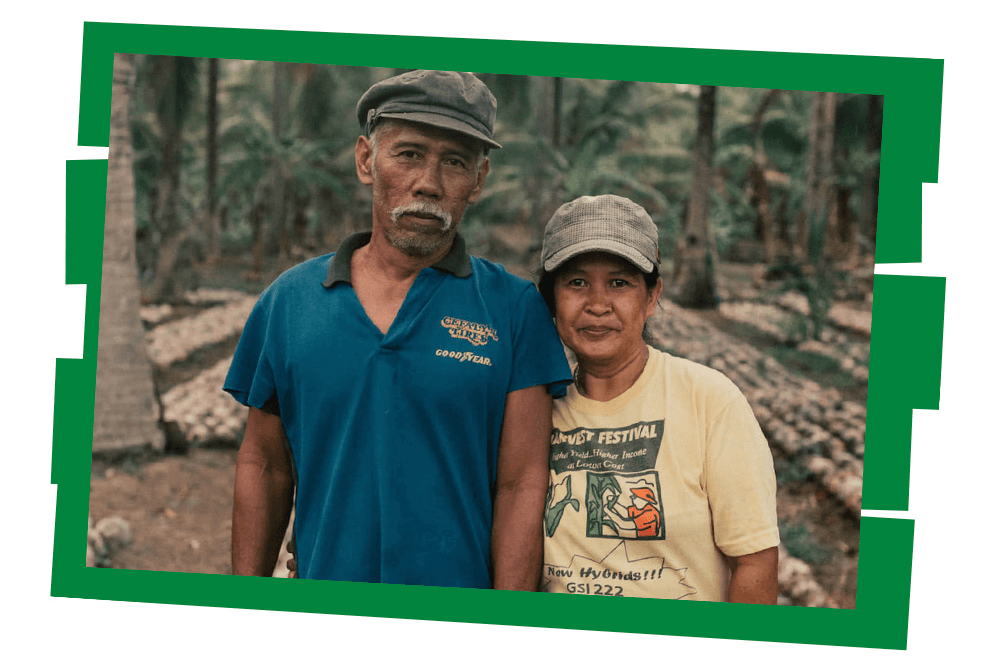 ABUNDIO AND MIMI BACQUIANO
The Baquiano Family owns and operates a model the Sarangani Province of The Philippines. They welcome farmers from the region to learn new intercropping techniques and organic farming methods. Because Vita Coco Project®, the Bacquiano family saw a 12% increase in their annual income.
Their additional income helps pay for their youngest child's college tuition, livestock, and allows the family to invest more in their farm. Mimi also invested additional income to create a commercial organic herb garden for the local community.